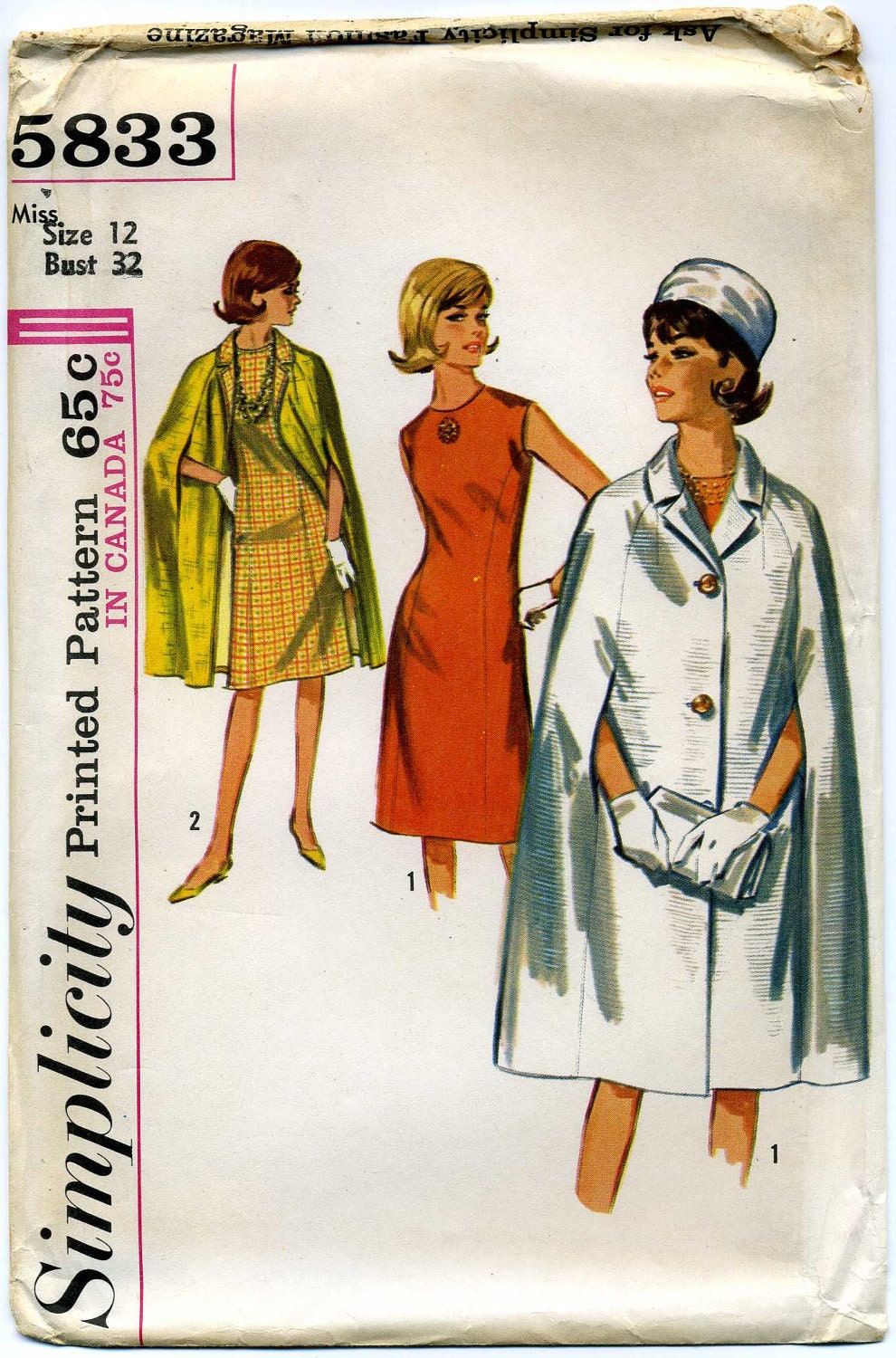 Wouldn't we all just want to copy Jackie O's style just once? Sometimes I find a pattern that is so Jackie, I want to swoon.
I have a lot of back stock and have no idea how this one didn't get put in my shop before now. You can find it
here.
The cape with the front button and notched collar just send me. And anytime I see a pillbox hat, I think of Jackie Kennedy's style in the White House. I was a very impressionable preteen and teen while she was the First Lady. Her grace and fashion sense will always be unequaled for me regardless of who wins presidential elections from now on.
What were some of the elements of her style? Silhouette for one thing. Slim, column dresses always make me think of her. Accessories like short gloves and those glorious pillbox hats, and a string of pearls on a black dress always bring her back to me.
And since we're talking about patterns, it is amusing to me how one person can define an era. When you look at pattern envelopes, you often find one person's look copied. There are a ton of patterns from the early sixties that remind me either of Jackie or Audrey Hepburn. There's also a time when a lot of women on pattern envelopes looked like Marlo Thomas. She even had her own line of clothing. Pattern companies weren't stupid. They knew that they could sell patterns if they sold you the dream of looking like a fashion icon.